Six Knoepfler Chevrolet Employees Receive National Honors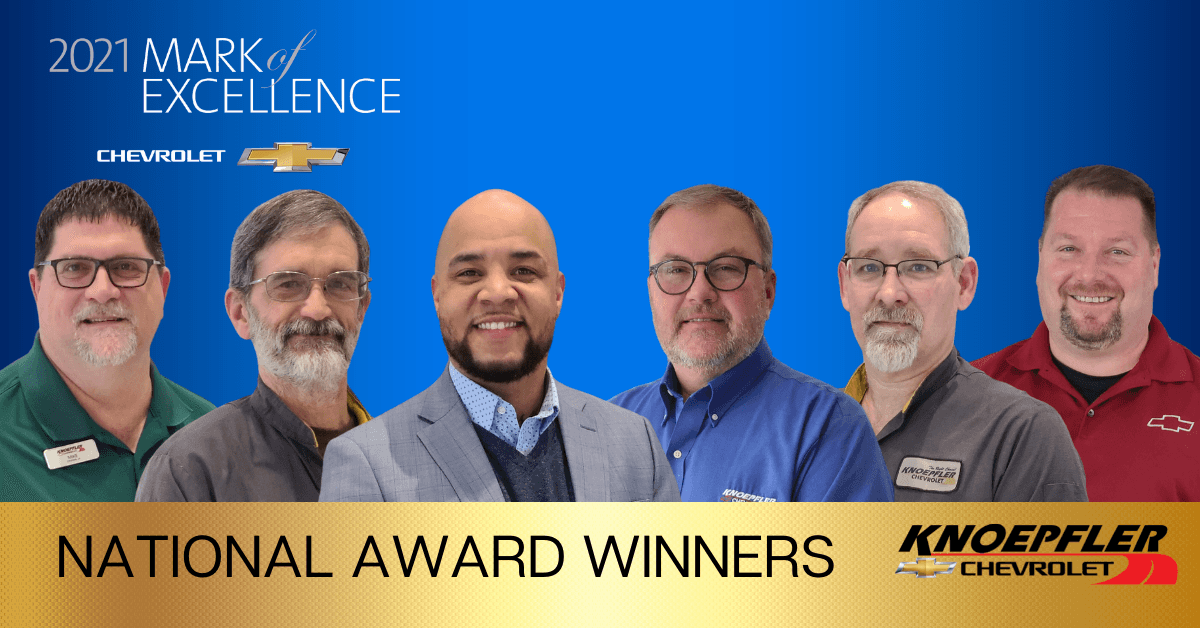 (SIOUX CITY, IA – March 17, 2022)  Knoepfler Chevrolet employees were recently recognized as GM Mark of Excellence recipients. This award honors those who meet or exceed national standards for customer satisfaction, training, and performance.
The six Knoepfler Chevrolet National Award Winners are:
Service Technicians
Sales Consultants
Denny Cleveland
Marty Roth
Sales Managers
Mike McVay
Jason McClure-Greer
The company's co-owner and chief operating officer, Joe Knoepfler, says this award is based on factors both within and outside of a recipient's control and can be extremely difficult to achieve.
"This is especially true now amid the pandemic and chip shortages," adds Knoepfler.
"All six of these award winners have shown a high degree of adaptability. Their ability to adjust to circumstances outside their control has been phenomenal, and they have all done so with great leadership, professionalism, and grit."
The Mark of Excellence Program has been providing recognition and awards to program participants for over 20 years.