Clear Film Paint Protection to Protect Your Vehicle
End of Year Paint Protection Savings
10% Off Clear Film Paint Protection up to $100 through December 31, 2022. Call 712-279-7180 to schedule your appointment.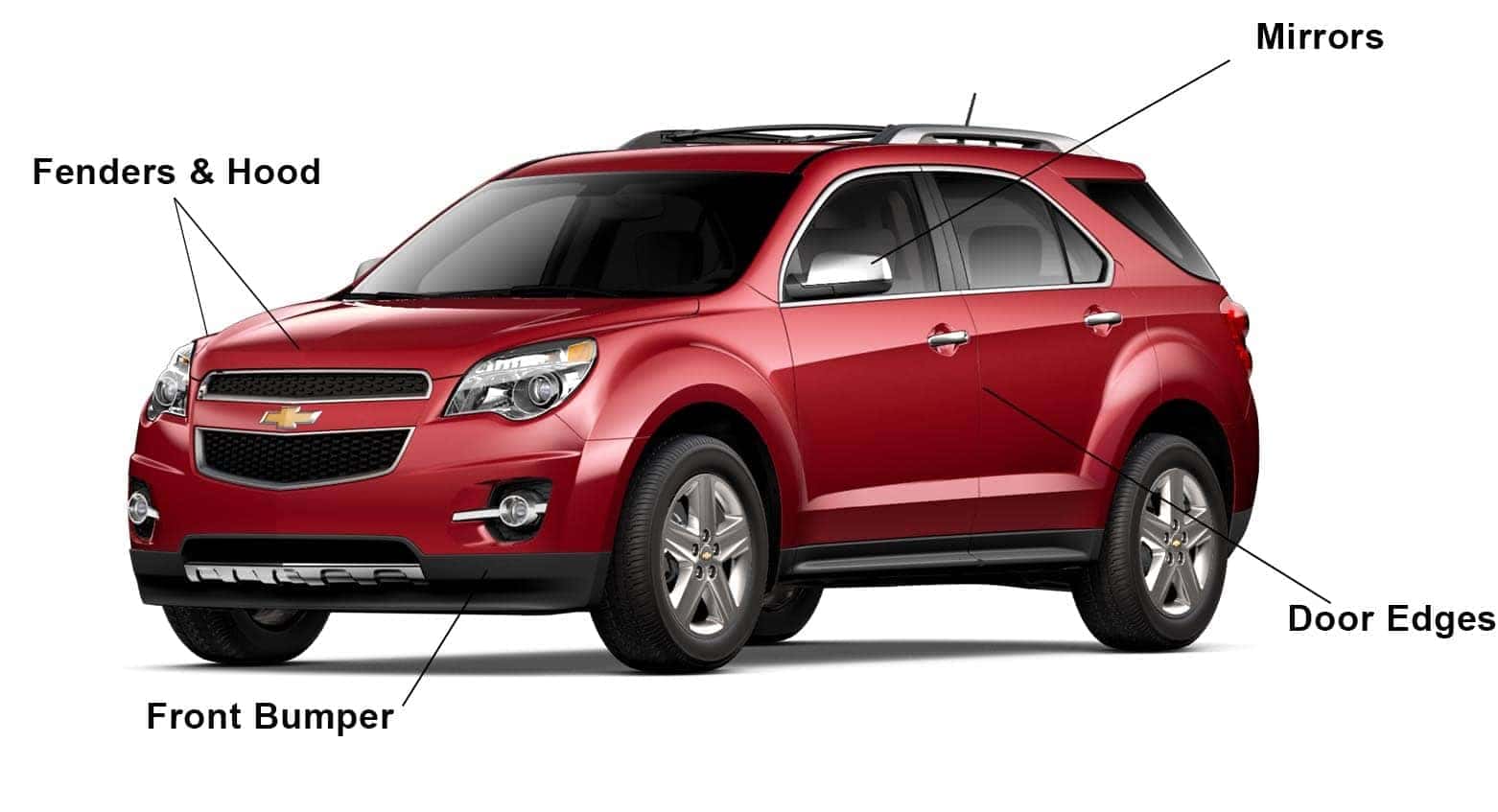 The Knoepfler Chevrolet Co. Collision Center can apply a clear film paint protection to your vehicle to protect it from chips, scratches, road debris, scuffs and more!
To help preserve the beauty of your vehicle for years to come, we offer packages that guard your vehicle against damage. This paint protection is applied at our Knoepfler Chevrolet Body shop by trained technicians who work with this application every day.
Apply the highest quality paint protection film systems available today to your vehicle at Knoepfler Chevrolet. This can be applied to any area of a vehicle, cutting down on cleaning time and increasing the overall lifespan of a vehicle's paint job. Plus, our paint protection can be removed during a re-sale process, making it a great value for both new and used car buyers. Visit us today to learn more about our clear paint protection film systems!
When you're ready to take on your next adventure, get your car looking like new. Ideal for SUVs, minivans, trucks, and more, our trained technicians will apply a clear film coat of paint protection using the latest technology to give you peace of mind while you travel.
The paint protection film is a clear, durable, invisible shield that will protect your vehicle from all the above. This clear film is applied to your vehicle's front end, hood, fenders and mirrors against road debris, dirt and stone chips. It has been tested as a magnetic windshield reflector as well as a durable paint protection film. Additionally, it has been tested as a functional headlight protector from moisture entering through the headlight seal…
OPTIMIZE YOUR VEHICLE'S VALUE: The clear film will reflect light that would otherwise cause your vehicle to look faded and dingy. If you're looking to sell your car, keeping the paint clean and scratch-free can mean thousands of dollars in resale value.
With this, you're covered – literally. This vehicle-defender film will stand up against the usual chips, scratches, scuffs, and dings that come with everyday use. A clear application makes it discreet.
Will it diminish the appearance of my car?
It will protect your car for years and remain virtually invisible.
Can my vehicle be washed and waxed?
Yes, you may wash and wax your vehicle as if the Clear Film were not present.
Will my car fade under the sun?
Yes. The film is UV stable, but will allow UV rays to penetrate. This feature eliminates the "two shades" of paint problem resulting from traditional car "bras".
Can the clear film be removed?
Yes. It uses a patented acrylic adhesive which can be safety removed without residue.
APPLYING CLEAR FILM PROTECTION
The Knoepfler Chevrolet Collision Center can apply a clear film paint protection to your vehicle to protect it from chips, scratches, road debris, scuffs and more!
Pricing
SILVER CLEAR FILM PAINT PROTECTION PACKAGE – $499
Hood
Fenders
Mirrors
Door Edge Guards
GOLD CLEAR FILM PAINT PROTECTION PACKAGE – $999
Everything included in the Silver Protection Package
Front Bumper
4 Door Handles
INDIVIDUAL PRICES
Mirrors – $35/each
Door Edge Guards – $20/each
Fenders – $60/each
Door Handles – $60 for all 4
Rear Bumper Applique – $150
Hood – $325
Rocker Panels – $299
Front Bumper – $499
Silverado Painted Grille – $175