Collision Service From
the Experts
Chevy Collision Center in Sioux City
When you've been involved in a vehicle crash, it can be stressful to choose an auto body shop that provides high-quality repair and service. At Knoepfler Chevrolet Co. near South Sioux City and in Sioux City, you get peace of mind because our GM dealership offers the expertise needed to get you back on the road, offering GM Original Equipment and OEM repair procedures to help ensure your GM vehicle is restored to its original, pre-collision condition. GM Genuine Parts Collision and Auto Body Parts are guaranteed to provide form, fit, and finish to your genuine GM vehicle.
Not All Parts Are Created Equal
GM Original Equipment is important to the repair process. GM OE parts offer proper fit, which eliminates unsightly gaps, rubbing, or other issues caused by improper fit. Since GM Genuine Parts and ACDelco OE parts are those originally designed for your vehicle, you can be sure that they maintain the same structural integrity and quality as those that were factory-installed. When it comes to your collision service, connect with us about GM Original Equipment.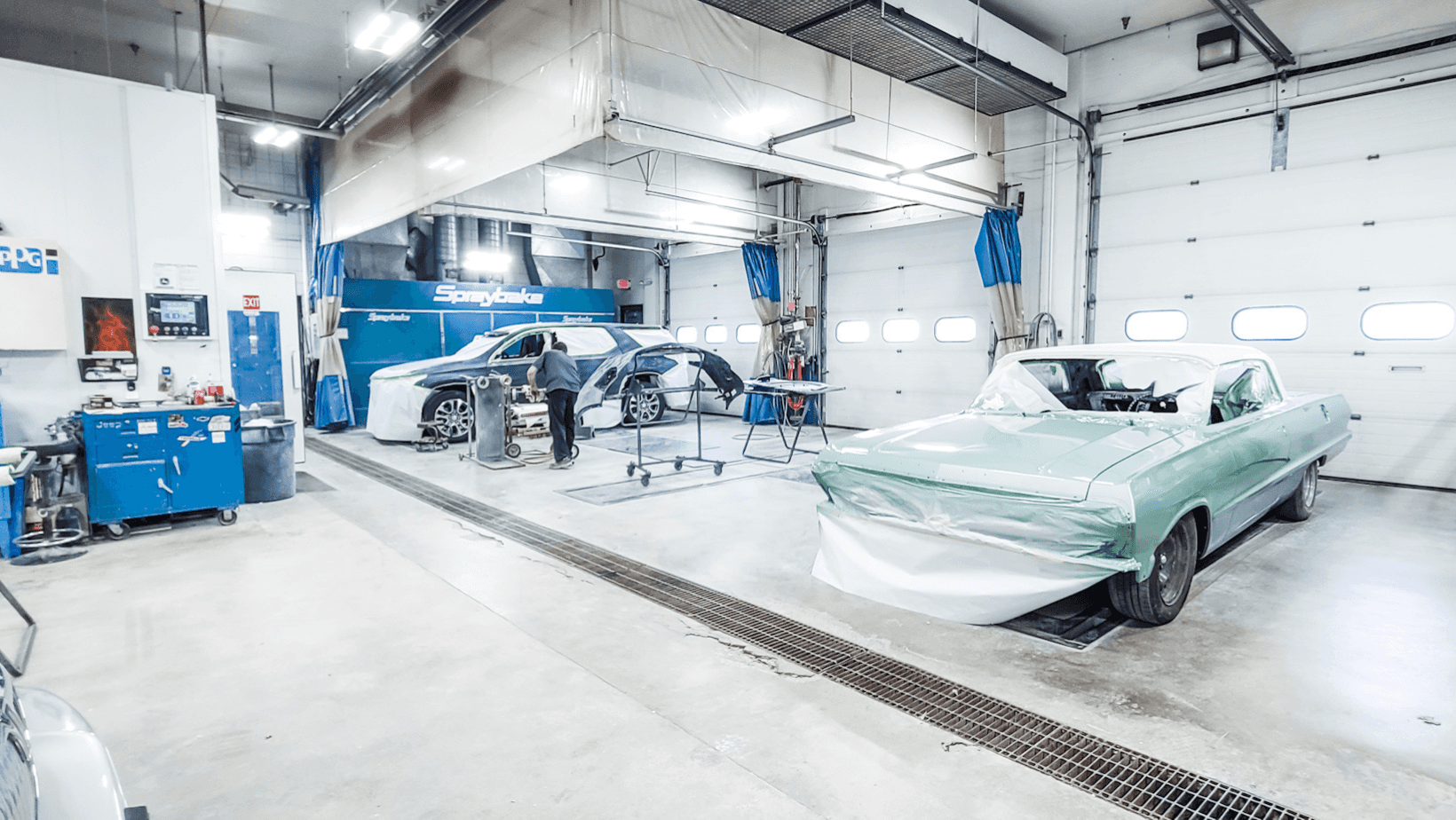 The Advantage of GM Genuine Parts vs. Non-OE Parts
GM GENUINE PARTS
NON-OE PARTS
Designed to GM's safety requirements
May not have crumple zones or meet manufacturer's stringent safety requirements


May leave unsightly gaps between body panels
May require workarounds and more time to get parts to fit
Primed and ready for paint
May not be primed, affecting paint adhesion and overall finish quality
No guarantee of material or design quality
Proven Structural Integrity
Ill-fitting parts and build quality could affect car's resale value
The Choice Is Yours. Not Theirs.
Discuss GM OE parts with your insurer
GM Original Equipment is the closest to factory installed parts for your GM vehicle. To help promote the proper, safe repair of GM vehicles, it's important to request OE parts when taking your vehicle into an auto collision center.
Check your policy to be sure you're covered
Check your policy to make sure you are covered for OE parts in all instances. Oftentimes, you may be covered for "parts of the same kind and quality." Some policies may specify OE parts must be used and other policies may only cover non-OE parts.
Where should I take my vehicle?
Ultimately, you're in the driver's seat when it comes to where to take your vehicle for repair, not your insurance company. As GM dealers, we maintain a high standard of customer service and repair so you can feel confident and secure your vehicle is in the right hands.
Keep your GM a GM
Preserve the integrity of your GM vehicle by receiving the proper form, fit, function, and quality you expect from GM Original Equipment, by using GM Genuine Parts and ACDelco parts.
What is Collision Repair?
Whether you accidentally damaged the back of your Chevy Silverado when pulling up to a trailer or noticed some scuffs on your Impala, you can trust that the experts at Knoepfler Chevrolet Co. will know just what to do. To help with issues big and small, we have a dedicated team of certified technicians that's up for just about any task you throw our way. If your car, truck, or SUV needs some repairs, give us a call today!
Put simply, collision repair simply encompasses fixing any type of cosmetic or internal damage to your Chevrolet vehicle. This can range from minor dents and bumps from shopping carts all the way up to frame repair after you're involved in an accident. No matter the issue at hand, our state-of-the-art auto body repair shop is ready to make things right again. In addition to repairing injured models, we also go the extra mile to protect your ride down the road with services like Clear Film Protection for your paint job.
Therefore, if you're looking to restore your vehicle along with excellent customer service, pay us a visit or contact us at 712-320-8773 for an estimate.
*As we practice social distancing, we are also offering estimates remotely.
Detailing Services
After we rectify the damages to your Chevy, we would love to extend our detailing services to really give your car that factory-fresh feel. For your convenience, we have four different levels of detailing work, so you can choose a package that best suits your needs and budget. The Express Detail is our most basic offer, which includes an exterior wash and dry, window and mirror cleaning, and vacuuming the floors. To really take advantage of our capabilities, choose the Full Detail package, as this service includes power waxing, chrome treatment, rim detailing, and much more. By the time we're done, your ride will look practically brand new!
Online Resources
If you'd like to learn more about our services or wish to schedule an appointment, you'll find plenty of resources here on our website to help you out. Under the Service & Collision tab near the top of the page, you'll find links to our Detail Centers pages, where you can learn more about what we can do. Additionally, if your Chevy also needs some routine maintenance, we offer a range of services, coupons, and more!
For a trustworthy Chevrolet Collision center near Sioux City, pay a visit to Knoepfler Chevrolet Co.! Our team of technicians is ready to get to work, so put us to the test today. We know you'll be impressed with the end result.
Our Body Shop is staffed with the most qualified technicians ready to answer your questions and address your body shop needs. Use our online form to schedule an appointment or contact our auto collision center if you have any additional questions.
Ask A Question