Spray On Bed Liner
SPRAY ON BED LINERS AT KNOEPFLER CHEVROLET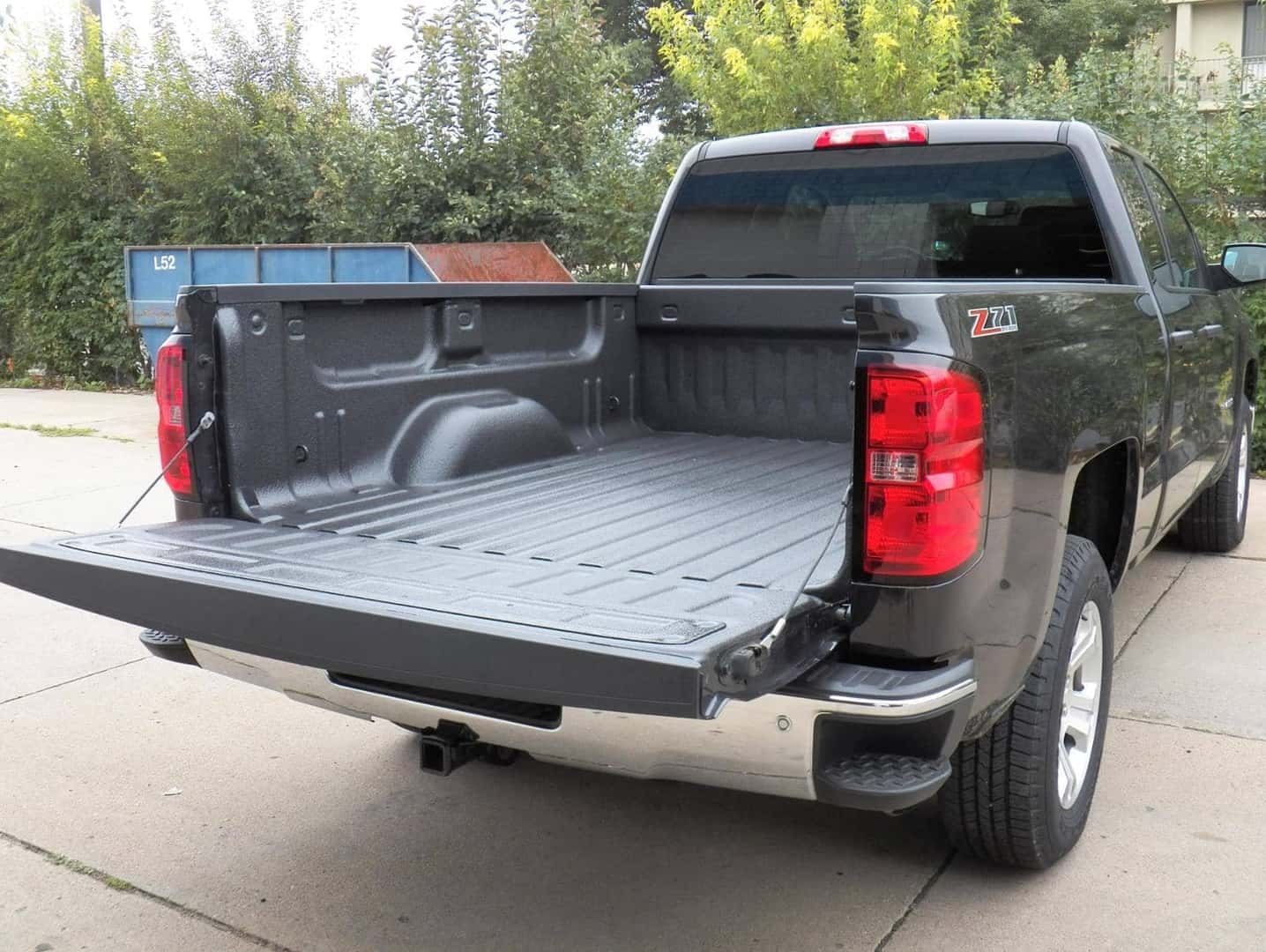 PROTECT YOUR TRUCK BED WITH A SPRAY-ON BED LINER
The Knoepfler Chevrolet Co. Collision Center in Sioux City can apply a spray-on bed liner to your truck.
Knoepfler Chevrolet Co. is proud to be an ArmorThane dealer. Our Collision Center has the equipment and professionals needed for your spray-on truck bed liner.
ArmorThane is a world-wide leader in sprayed-on truck bed liners. Their polyurethane and polyuria coatings are durable, flexible and safe protectants.
---
WHY CHOOSE SPRAY-ON BED LINERS
Sprayed-On…Better Than Drop-In
No attachment holes
No scratching paint
Maximized cargo space
No worry with fit; fits all sizes and shapes
No vibration or noise
No fading, warping or cracking
Easy to clean
More attractive
Sprayed-on…Better Than Factory-Installed
Professionally trained applicators deliver:
Thicker application for greater protection
Repair options after an accident
SHORT BOX LONG BOX
6 ft. 8 ft.
UNDER THE RAIL $550 $600
*Prices may be subject to change. If parts (i.e. tonneau cover, 5th wheel hitch, toolbox, etc.) have to be removed, there may be a removal fee.
---
SPRAY-ON BED LINER APPLICATION
The Knoepfler Chevrolet Co. Collision Center can apply an attractive and easy-to-clean bed liner to protect your truck bed. To schedule an appointment, or for additional information, contact:Knoepfler Chevrolet Co. Collision Center
712-279-7180
[email protected]
100 Jackson St, Sioux City IAHours:
Monday – Friday: 7:00 AM – 5:30 PM