Congratulations Salesman of the Year, Mike VanWaart!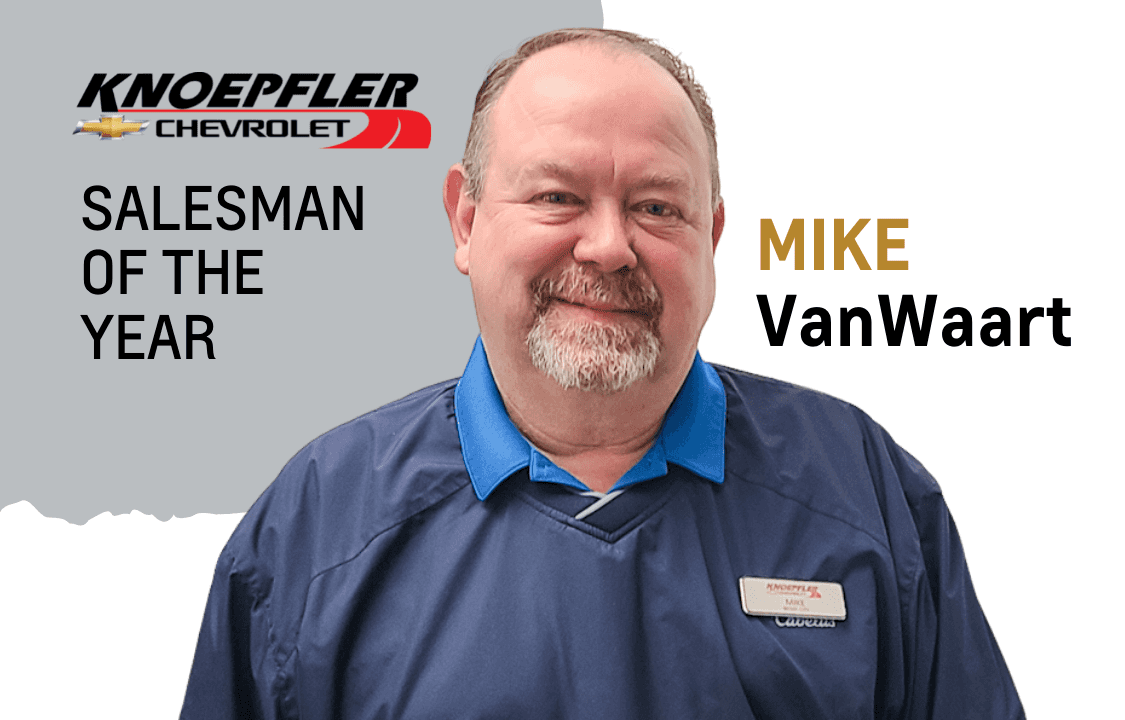 Here are a few amazing things customers said about Mike last year through reviews and surveys:
Mike was great. He had the truck ready to test out as soon as we drove up, answered all our questions, and made it as seamless as possible.
We have bought several vehicles from Knoepfler. Our salesman Mike Van Waart is awesome! He is helpful, knowledgeable and a fun guy to work with!
Everything went well. Very helpful, professional, accommodating.
Very professional experience. No back and forth went above and beyond to make the purchase painless and expedient as possible.
I was looking for a specific car for my wife. We found the exact car in Iowa. Mike was very helpful in getting me the information I needed. We purchased the car and had it shipped to AZ.
Mike Van Waart is very professional, knowledgeable, and friendly.
Salesman was very helpful. Would come back and ask for him. Everyone was kind that I talked to. Excellent dealership!
We called to see if a Trailblazer was coming in that we wanted. It was on the transporter and we were able to start paperwork to buy it the minute it came in… we were very blessed.. it all worked smoothly Thanks to Kevin, Mike and Jesse. I purchased my very first Brand New Vehicle. They helped make it happen and I am totally in love!! Thank you Guys for all your greatness!!
Mike was a great salesman.