The Importance of Brake Maintenance in Sioux City, IA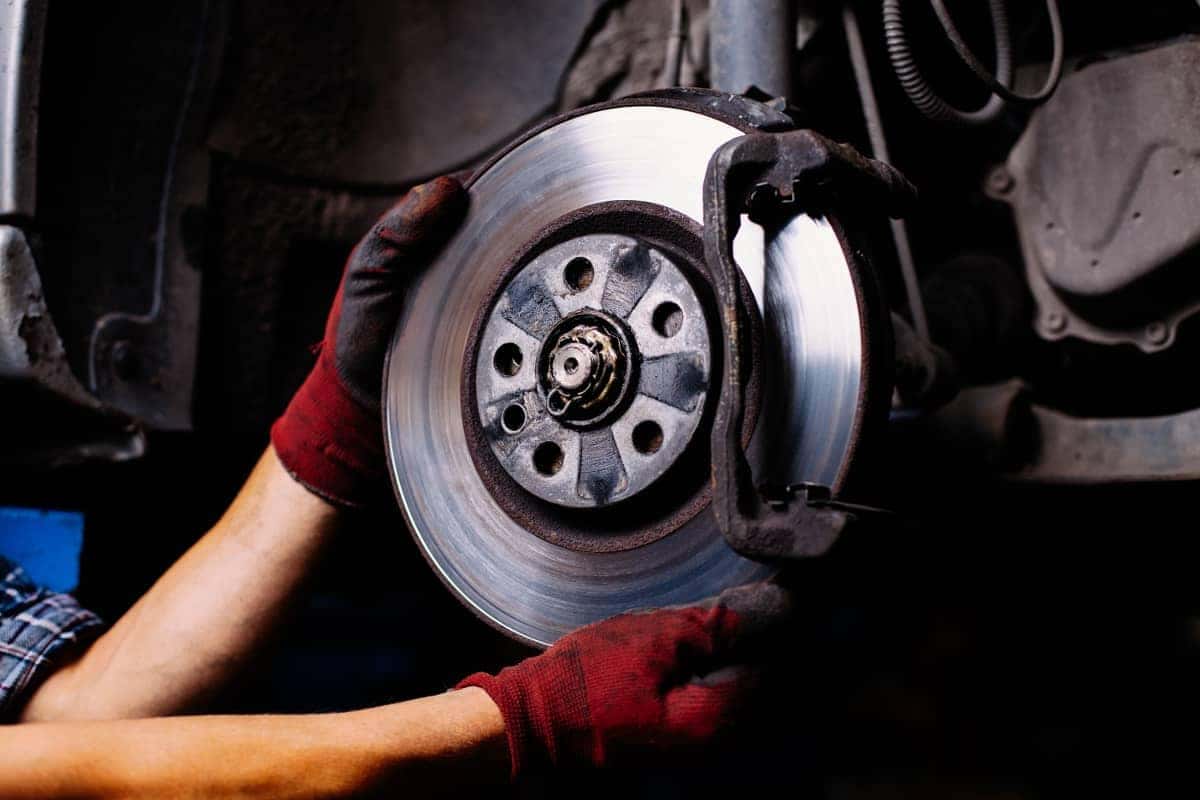 Although your vehicle is composed of all sorts of important features, your brakes might just be the most vital for your safety. If you apply stopping power and can't slow down, you might find yourself in a perilous scenario, which is why brake maintenance is crucial. For this reason, the team at Knoepfler Chevrolet is here to explain the ins and outs of this type of service, so you don't delay your next appointment. 
Braking System Components
There's a good chance that you're only familiar with your braking system's pads, so let's pause to review some of the key components that comprise this system. First, hydraulic fluid is used to convert the pressure of your foot against the pedal to the kinetic energy that makes the parts move, so maintaining this with regular flushes is essential. In addition, there are also cylinders, pistons, calipers, and rotors, all of which contribute to bringing your car to a safe and sure halt. Given the intricate nature of these components and their interdependence on one another, an issue with one can compromise the entire system, which is why caring for these parts is paramount.
Signs of Aging
Fortunately, your brakes will generally let you know that something is amiss, so you have time to fix the problem at hand. For instance, if you're pressing the pedal down and notice that it feels less responsive or that it's going to the floor, then you're likely in need of some care. When this happens, it might also take your vehicle longer to slow down, which could put you at risk of sliding past a stop sign and into an intersection. This could not only lead to a collision with another car, but could also put passersby in danger. Finally, if you're hearing a loud grinding, scraping, or screeching sound when decelerating, then it's time to drop by our service bay. 
Visit Us Soon
No matter the state of your brakes, our technicians have the skills and tools to get them back in top-notch shape. After carefully inspecting both the front and rear systems, we'll give our diagnosis and let you know what needs to be done. Then, we'll get down to business! By visiting us on a regular basis, we'll be able to stay on top of any problems that might come up, which gives us enough time to repair issues before they grow into something far more serious. As an added bonus, we have ongoing specials and other offers to help you keep more of your hard-earned paycheck in your pocket. 
Do you have any additional questions about the importance of routine maintenance in Sioux City, IA? If so, feel free to reach out to Knoepfler Chevrolet to chat with our staff! Or, schedule an appointment with our handy virtual reservation form.