Cars to Lease in Sioux City, IA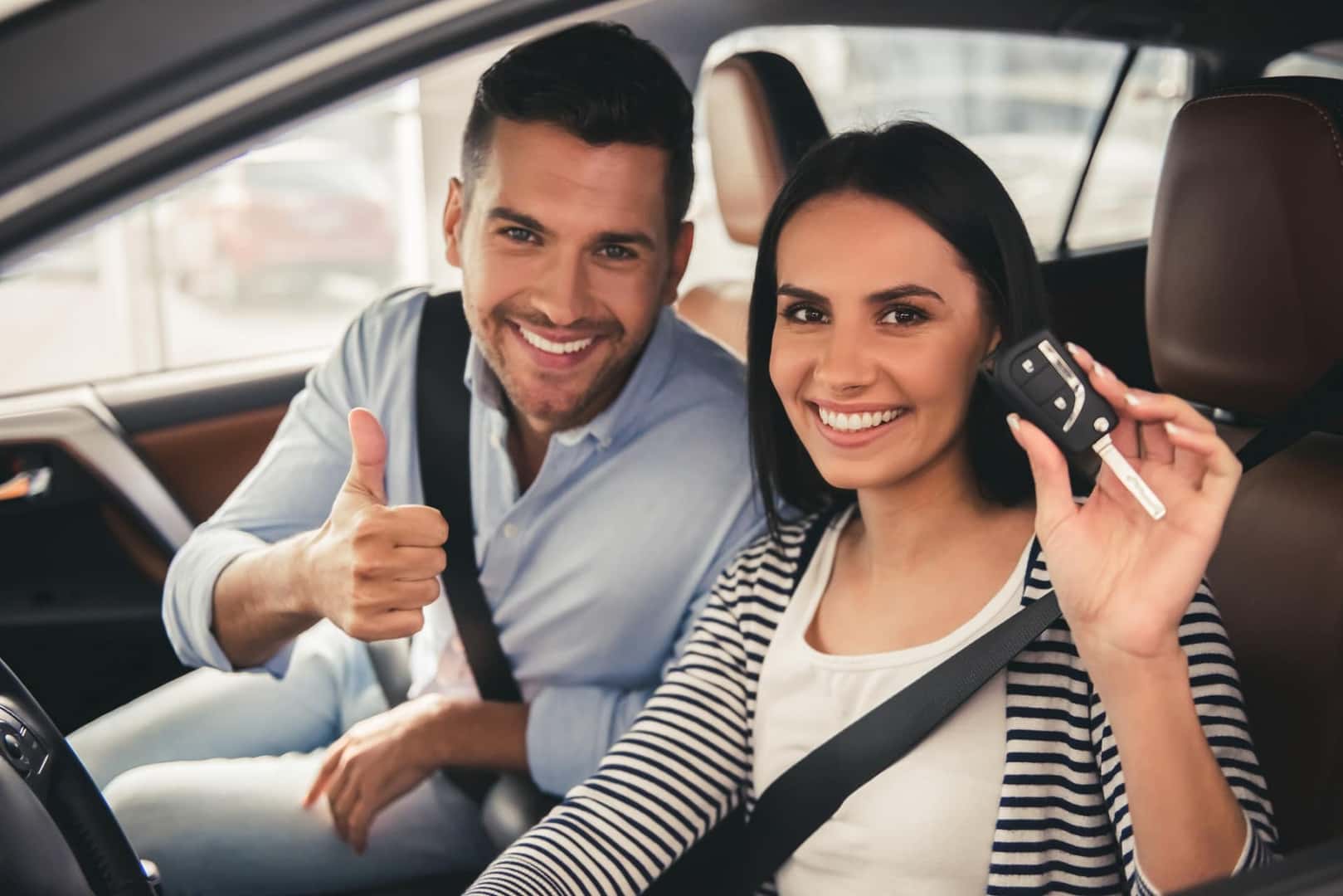 Customers who aren't looking to commit to a vehicle purchase can still take home a new Chevy by participating in the leasing program here at Knoepfler Chevrolet. With a plan like this, you can take the wheel of a vehicle you love for a low rate and flexible terms, making this type of contract ideal in a number of ways. After using our online tools to get started, visit us to complete the transaction!
How Does Leasing Work?
First, let's review how enrolling in a lease works. Whereas financing a purchase requires breaking up a given model's full sticker price into installments spread out over the course of anywhere from four to eight years, leases are a bit different. Instead of paying to own the vehicle, you'll just be covering its depreciation for a period of two to four years, which results in a smaller monthly rate. Furthermore, since this amount is largely dependent on how much you drive, you'll have more control over your plan. Our staff members can assist with you choosing a mileage allotment and term length that suit your needs.
Lease End Options
When a lease comes to an end, you have several avenues to follow depending on your circumstances. If you enjoyed driving a new Chevrolet for less, then you can sign up for another contract! That way, you can either try out your current model's most recent iteration or a different set of wheels entirely if your circumstances have changed. Plus, we'll give you the chance to adjust the terms of your plan in case you need to accommodate a longer work commute. On the other hand, those who are ready to move on are free to return the ride to us and walk away. Or, to keep your leased car for good, you can pay the difference in what you've already contributed and its remaining value.
Lease a Chevrolet
Now that you're more aware of the ins and outs of leasing, let's examine our selection of top-notch Chevrolet cars, SUVs, and pickup trucks. Before dropping by the dealership, take a look at our current lease incentives, as you might find a deal on your dream ride that makes it even more affordable to drive. While you're at it, the inventory page allows you to see what we have in stock for fan-favorite options like the Trax, Tahoe, Silverado 1500, and Malibu, especially if you're interested in a specific feature or paint color. That way, you'll know what's awaiting you when you finally drop by our showroom.
We have plenty of cars to lease in Sioux City, IA, here at Knoepfler Chevrolet, so come and meet with us today at 100 Jackson St. in Sioux City, IA. If you have any questions on your mind, don't hesitate to reach out to our knowledgeable team members!