2022 Chevy EV vs EUV – What are the Differences?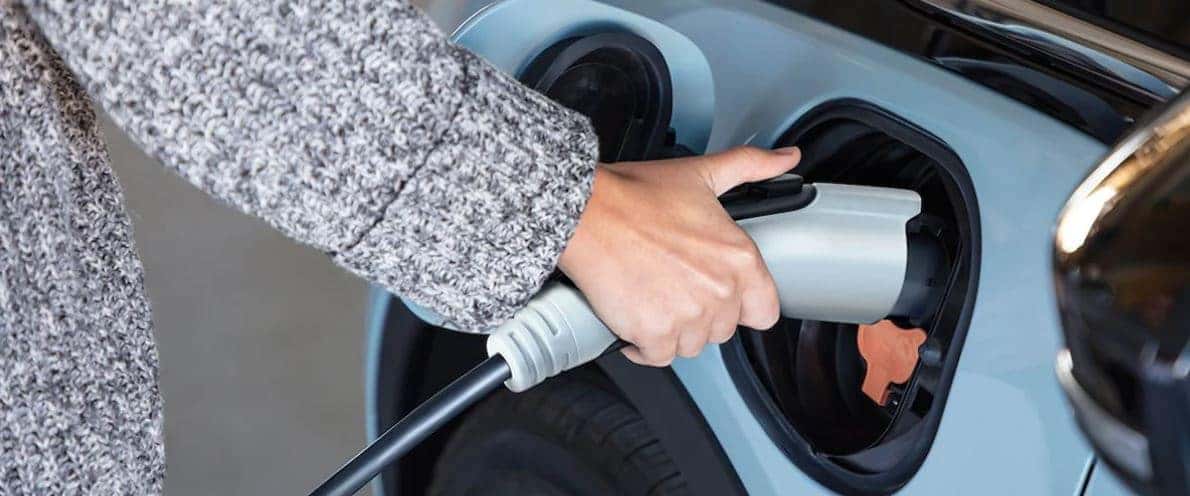 When it comes to electric vehicles, there is quite a bit of information that many drivers don't know. This tends to be due to the novel nature of these models, so to keep you in the loop, the team at Knoepfler Chevrolet has put together this overview to detail the difference between an EV and an EUV!
EVs
EV stands for electric vehicle, and implies that the model runs entirely on the power of a battery and a motor. Additionally, this means that you won't need to fill up on gas after a long journey down the highway, but rather, you will plug it in at home via an exterior port to recharge it. If you're out and about when it nears the end of its range, there are plenty of charging stations scattered about the country that can get you back on the road in a flash. Of course, since gasoline is not an issue, you will save a great deal of cash on fuel whether your destination is near or far. One of the EVs in the Chevy lineup is the Bolt EV, a stylish model with an enviable amount of efficiency. The 2022 iteration of this model also has 247 miles of estimated range1, so you can extend your adventures.
EUVs
On the other side of the fence is the EUV category of models. Short for electric utility vehicles, these are slightly larger than traditional EVs. However, they operate in a very similar manner, thanks to their electric powertrains. The Bolt EUV is the flagship EUV manufactured by Chevrolet, and it brings the heat with its thrilling performance and sizable interior. In contrast to the Bolt EV's 36.0 inches of rear legroom, the 2022 Bolt EUV has 39.1 inches of legroom in the back row! You are sure to enjoy driving this model, as it can get from 0 to 60 MPH in a matter of only 7 seconds2. To learn more about the similarities and differences between these types of rides, contact our dealership. You can also test drive a vehicle at our location!
Why Choose Knoepfler Chevrolet?
When the time comes to take the wheel of a new-to-you EV or EUV, we encourage you to choose Knoepfler Chevrolet. Our staff is dedicated to helping you find a set of wheels that you can be proud of and excited about, while also keeping you as informed as you can be. In addition to having a diverse selection of cars, trucks, and SUVs, we have a dedicated Service Center that you can make use of whenever you need maintenance. If an unfortunate accident occurs, trust our Collision Center to fix up your ride and get you back on the road in a timely fashion. Finally, our host of online tools, such as the Value Your Trade resource, make it easy to get the ball rolling from the comfort of your home.
2022 Chevy EV vs EUV – what are the differences? Come see for yourself at our nearby location! We at Knoepfler Chevrolet are eager to make your acquaintance.

EPA estimated. Actual range will vary based on several factors, including temperature, terrain, battery age, loading, use and maintenance.

Based on initial vehicle movement.