Employee Of the Month
Congratulations to our Employee of the Month, Roy Garcia!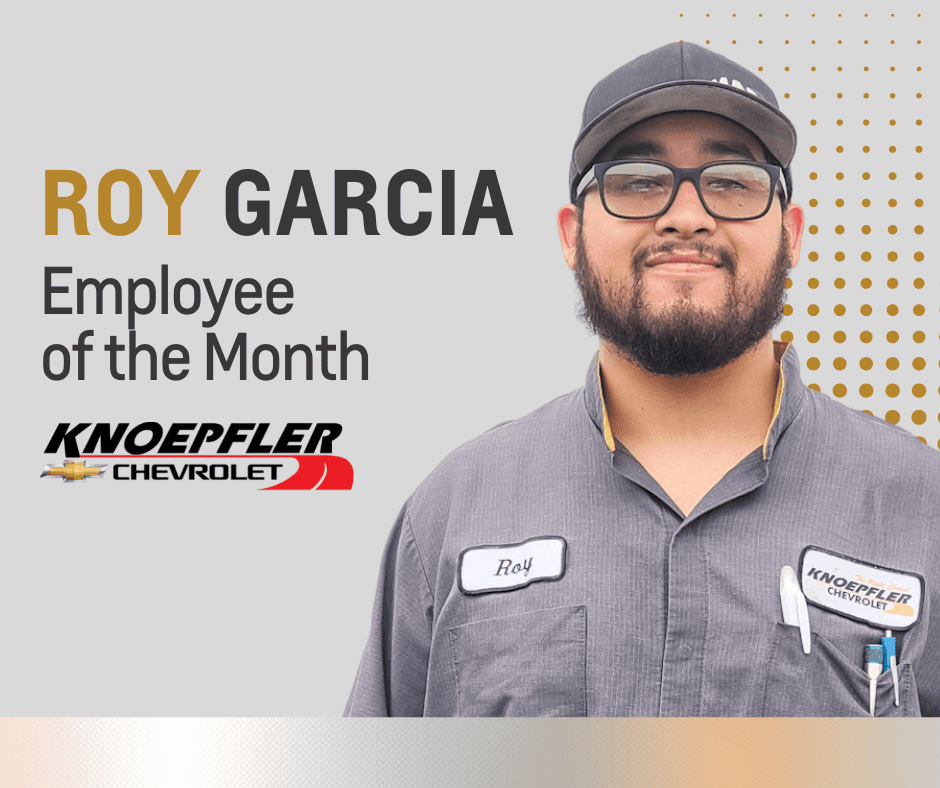 Here are a few reasons leaders nominated this outstanding employee:
Roy was the first person most people saw when they arrived at the Car Show. He was greeting everyone with enthusiasm, energy, and excitement. He was genuinely excited about all of the unique features each car had to offer and he celebrated each car and the driver as they drove in.
Roy is positive, engaging, and friendly.
Roy embodies the Kchev spirit.
Roy will help whenever asked.
Roy is a great person to have on our team.
Roy works hard and is always helping others along the way.