CHEVROLET SERVICE CENTER IN SIOUX CITY, IA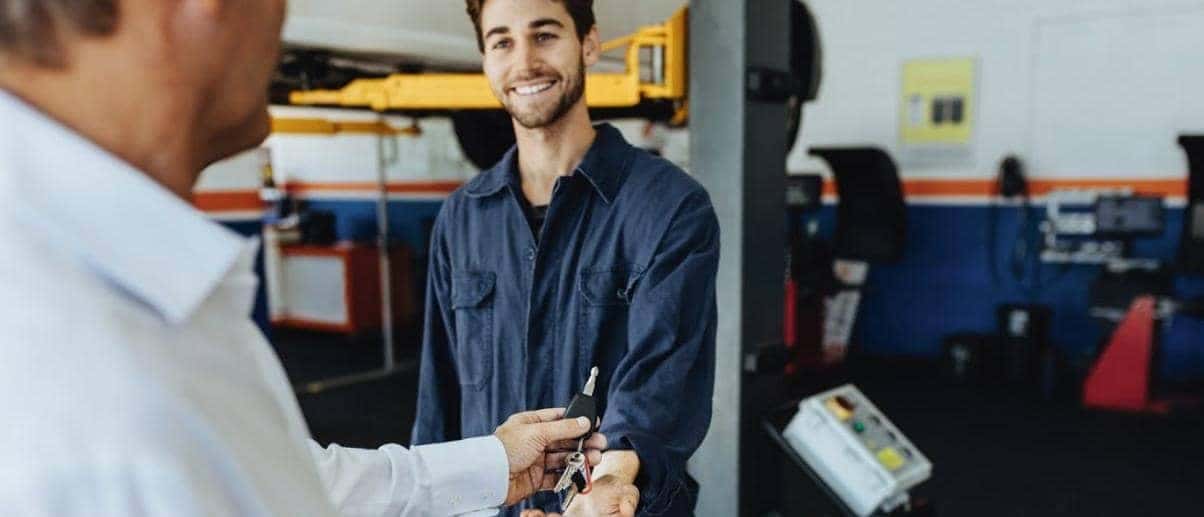 If your Chevrolet has seen better days, you can count on the skilled technicians here at Knoepfler Chevrolet Co. to get it back into pristine condition. Our Service Department would be happy to assist when it comes to routine repairs like oil changes and tire rotations to more advanced procedures like engine overhauls. To have us get to work, visit us at 100 Jackson Street in Sioux City, IA.
Routine Maintenance
When it comes to the lifespan of your vehicle, nothing is more important than keeping up with maintenance tasks. By taking care of problems before they even arise, you can expect your ride to stick around for the long haul. As an added bonus, you'll likely avoid costly repairs in the future if you take steps to maintain your engine's components today. And, if you think about your car as an investment, you'll be able to make more money off your driving option if you can prove that you stayed up to date on routine maintenance. So, the next time you need your windshield wipers swapped, filters changed, or battery checked, drop by our dealership!
Our Service Department
Now that you know just how important it is to maintain the condition of your vehicle, lets talk more specifically about what you can expect when you drop by our Service Department. As soon as you arrive, you'll be greeted by a friendly member of our team. After touching base with you to find out what you require, we'll make suggestions based on our own inspection and your manufacturer's recommendations. From there, we'll get right to work. While you wait, you can kick back and relax in our lounge or peruse our showroom to see the latest Chevy models. That being said, our expert mechanics won't need too long to finish up their tasks, so you can be sure you won't have to spend all your free time waiting on us!
Online Tools
At Knoepfler Chevrolet Co., one of our main goals is to provide a seamless automotive experience from beginning to end. That's why we provide several online tools to help you throughout the process. For instance, you can schedule an appointment with us by utilizing the corresponding resource under the Service & Collision tab above. In the same location, you'll find a button that will take you to our current coupons. Be sure to check here before your visit to see if you can save yourself money. Last but not least, you can order any components you need from us since we play host to a well-stocked Parts Department.
For a Chevrolet Service Center in Sioux City, IA, visit Knoepfler Chevrolet Co.. We're open Monday through Saturday during convenient business hours. We can't wait to meet you!